I thought we were over this sort of thing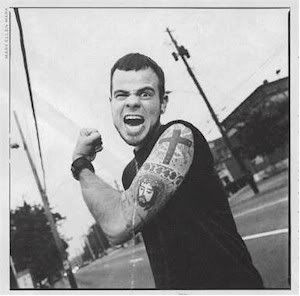 Jim and Tammy Faye Bakker of PTL had a son named Jay. He was Frustrated with Church. So, he started a "church" in a bar. The Sundance people got a hold of him, and now we have a sitcom: "One Punk Under God..."
"Tattooed and pierced, Jay's image certainly does not fit anyone's opinion of a religious evangelist. But by fusing together punk and Christian values, he is working to show the world just how hip and welcoming today's churches can be.
ONE PUNK, UNDER GOD is a punk rock religious passage, as we follow Jay on a personal journey to rediscover God and his life--."
More
here
. HT: Vanity Fair.