Vitae Caring Foundation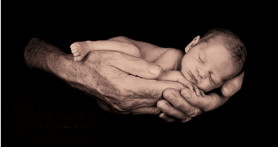 I was introduced to
this wonderful organization
this week: the Vitae Caring Foundation serves "
to encourage a greater respect for human life and reduce the number of
abortions by using mass-media education for long-term cultural change
." Cool.
Check them out
. You can also download some of their excellent, and touching, anti-abortion short commercials
here
; my favorite is the commercial which you will find under the title "Life Saver."